Every gaming setup needs a supportive chair.
Just like people, chairs vary by size. Not every chair will fit every gamer. The larger chairs are designed to support heavier weights and taller heights. While almost every company makes a series of big and tall chairs, they are often more expensive than the other product lines. The prices vary by brand, as does the quality. But even the cheaper options are pricier than the average size chairs from the same brands.
Here are the best chairs for the larger gamer.
AKRacing Masters Series Max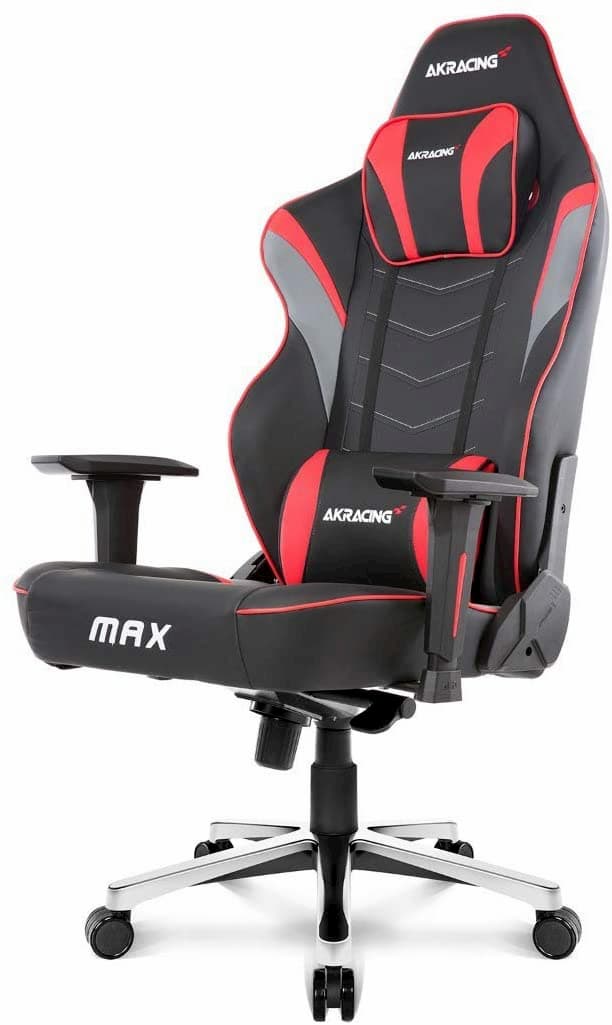 At a glance:
Max capacity of 400 pounds
Pleather upholstery
All metal frame
Foam padding 
Adjustable headrest
Lumbar support pillows
Eight color options
The price of the AKRacing Masters Series Max might be intimidating, but it has a lot of value under the cost. It has a max capacity of 400 lbs. The seat measures 23.25 inches and the back support is 34.25 inches. The combined measurements make it roomy enough for the majority of gamers.
There's a lower lumbar support pillow and a headrest to prevent any back or neck pain during long gaming sessions. It uses an aluminum base and a steel frame, making it a sturdy and strong chair.
There are eight color options. The majority of the chair is black, and the added colors appear as accents in stripes and on the pillows. If you're looking for a fully white chair, you'll need to keep looking.
Blue Whale gaming chair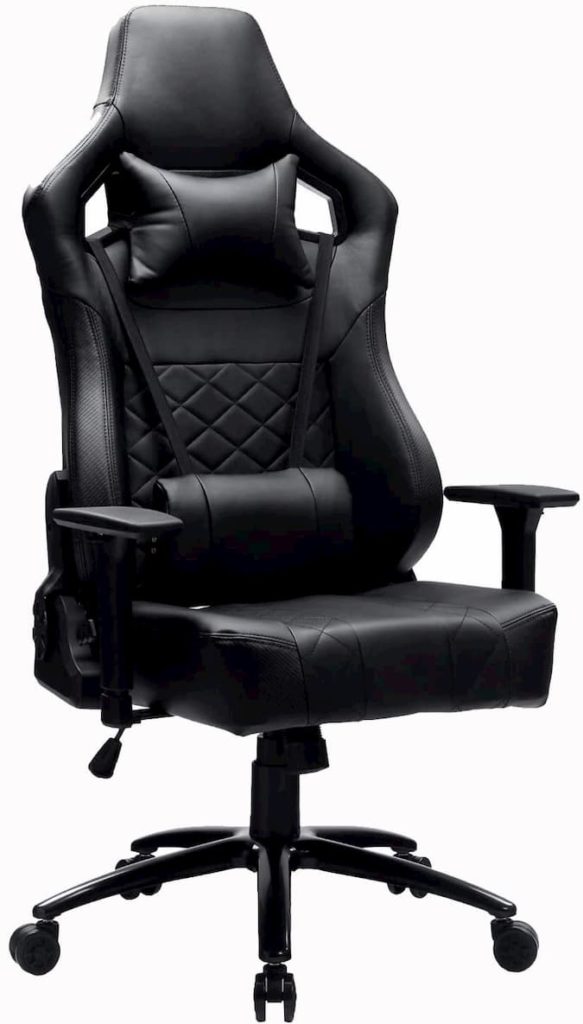 At a glance:
Lower cost than others
Max capacity of 400 pounds
USB massage lumbar support 
High density sponge cushions and rests
Aluminum frame
90 to 155 degree backrest adjustment
Blue Whale's big and tall chair is a cheaper option with some luxury features. It is a racing-style chair for added support. The chair is covered in faux leather and has a thick 4.7-inch seat. The backrest is a little over 33 inches in length for the taller gamers.
The chair features a USB massage lumbar support pillow. Plugging the chair into any USB port will let you activate the feature for maximum comfort. There is a removable headrest as well if you need to lean back. It comes in multiple colors and fabric combinations. 
DXRacer Tank Series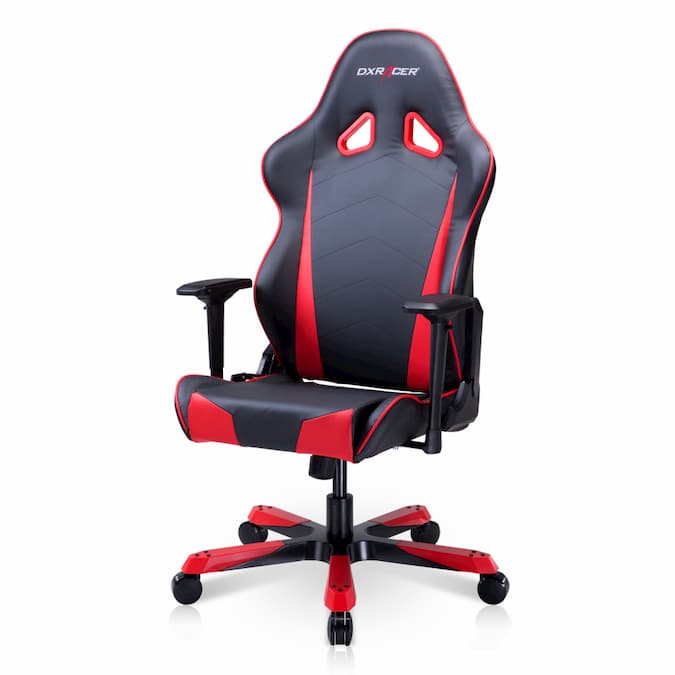 At a glance:
Max weight capacity of 400 pounds
Max height 6'6"
Polyurethane Leather
Metal frame
Head and lumbar support pillows
DXRacer is a popular brand with streamers. The chairs come in multiple sizes. The Sentinel and Tank series is the big and tall equivalent from DXRacer. The Tank series has a 400-pound weight capacity and is suitable for heights well above six foot. DXRacer chairs have a higher backrest to support the entire spinal column. The chair can recline to 120 degrees and has multiple removable support pillows for any position. 
FantasyLab gaming chair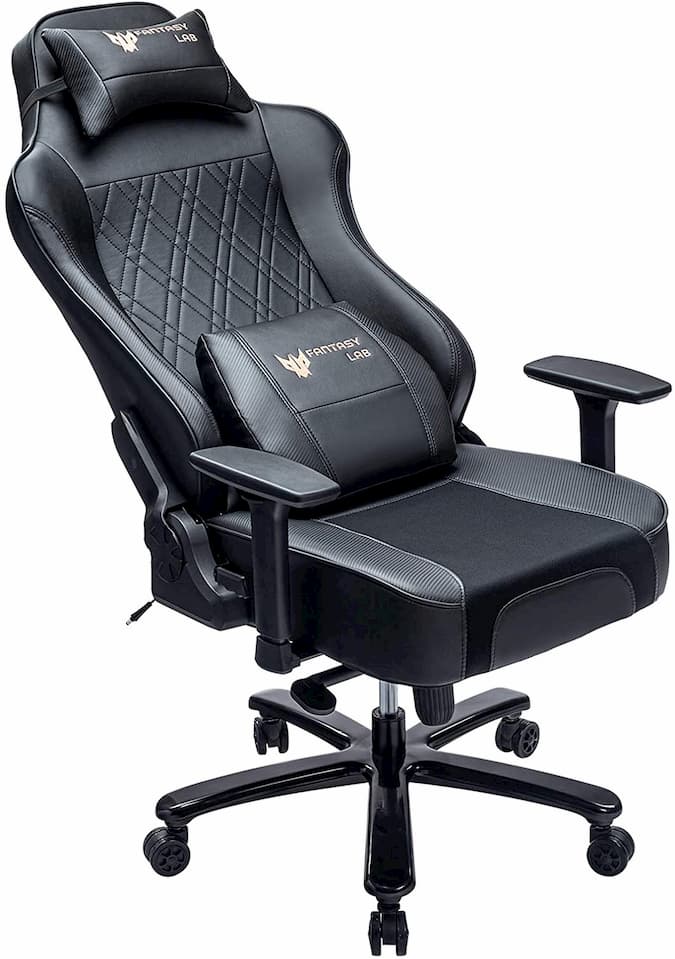 At a glance:
Lower cost than other brands
Max weight capacity of 400 pounds
Memory foam and polyurethane leather
Adjustable Lumbar…


Read More:Source link