Esports
Saint Joseph's U Launches Esports Program with Both Academic and Club Sports Components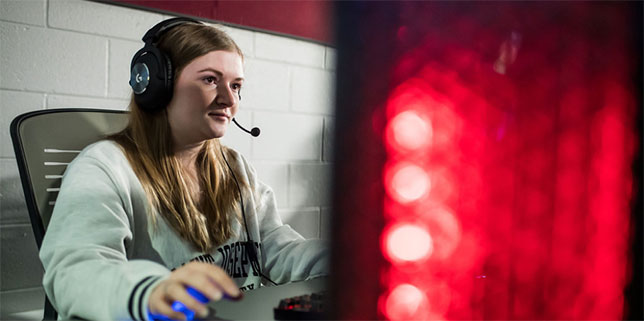 Saint Joseph's new esports lab
Saint Joseph's University in Philadelphia has introduced a new esports program featuring a brand-new esports lab, academic programming for students interested in gaming industry careers, and the establishment of esports as a club sport within the athletics department. The multi-faceted approach is designed to complement the university's focus on a holistic student experience, according to a news announcement.
"Esports builds the same skillset that we are known for as a liberal arts university founded in the Jesuit tradition — teamwork, communication, decision-making," said Director of Athletics Jill Bodensteiner, in a statement. "Esports is a cornerstone of the future of sports globally and presents an opportunity for our students both academically and recreationally."
The new esports lab, built with input from student gamers, will serve as a classroom, recreational space, and home of the university's esports club sport. It will also provide a location for summer esports camps.
On the academic side, the university is offering a fall semester course in esports marketing, which will provide an overview of the esports industry as well as sales, marketing and event management. Other existing courses in gaming include Interactive 3D Game Development, Human Computer Interaction, Digital Aesthetics and Civic Media.
Saint Joseph's current esports student club will become an official club sport, giving it access to support from the departments of Campus Recreation and Athletics. The club will compete in Smash Brothers, League of Legends and Overwatch.

About the author: Rhea Kelly is executive editor for Campus Technology. She can be reached at [email protected].




Read More:Source link