The Mercedes W11 Formula 1 contender has won Autosport's 2020 International Racing Car of the Year Award.
The W11, which ran in black to promote racial equality throughout the season, continued the Mercedes domination of F1, winning the German manufacturer its seventh consecutive constructors' championship and helping Lewis Hamilton match Michael Schumacher's record of seven drivers' crowns.
Thanks to Hamilton's lap at Monza, the W11 also holds the record for the fastest pole position in world championship history, having averaged 164.3mph at the Italian Grand Prix venue.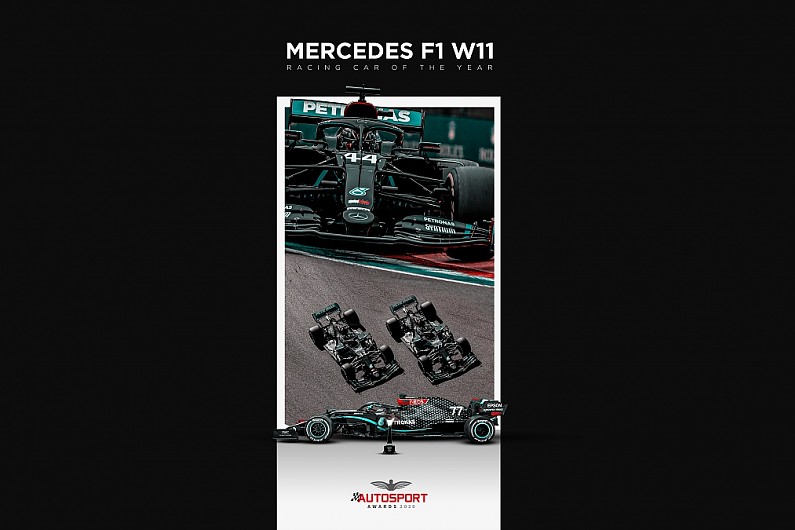 The W11 is also innovative, despite the tight F1 regulations, including unusual features such as dual-axis steering.
PLUS: How Mercedes ambition produced the fastest F1 car ever
Mercedes designer John Owen said: "There were ideas we'd had sat around that were pretty radical, and we decided that we were just going to do everything we could.
"There were some pretty big challenges in the car, but they all came good in the end. It's the fastest-ever Mercedes."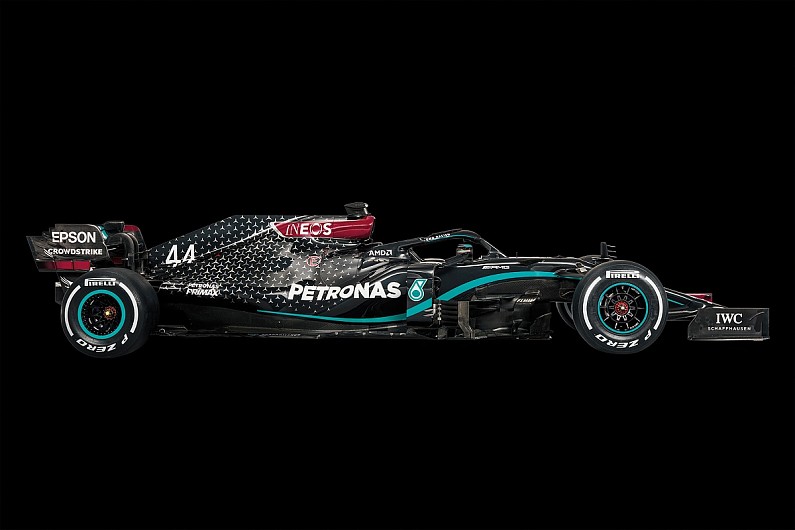 Autosport readers have voted the W11 the best racing car of the season, ahead of the Le Mans 24 Hours-winning Toyota TS050 HYBRID, the DS E-Tense FE20 that took the drivers' and teams' titles in the 2019-20 Formula E campaign, and the DTM-dominating Audi RS5.
The award is open to racing cars competing in any class of circuit racing.
It is the seventh consecutive year Mercedes has scooped the prize. Previous winners of the illustrious award include the Porsche 956, McLaren MP4/4, Williams FW14B, Ferrari F2004 and Brawn BGP 001.
The 2020 edition of the Autosport Awards is taking place online, with increased digital coverage, and continues the tradition of highlighting the best of the motorsport season.
Other categories include International Racing Driver of the Year presented by Pirelli, International Rally Driver of the Year, Rally Car of the Year, British Competition Driver of the Year, Rider of the Year, Richard Mille Rookie of the Year, National Driver of the Year, Moment of the Year presented by Marelli, and the Pioneering and Innovation Award presented by Mahindra.
The Esports Driver of the Year Award presented by Motorsport Games has also been introduced this year.
To find out which other winners Autosport readers have voted for, go to autosport.com/awards
The Autosport 70 special, celebrating the best of motorsport, is no longer available to buy online, but is available to new magazine subscribers. To subscribe, please go to: autosportmedia.com


Read More:Source link