Diamonds are one of the in-game currencies of the quick-paced battle royale title, Free Fire. Players can utilise them to procure various items like characters, skins, and crates. Users can also purchase the Elite Pass, which is the tier-based reward system, using this currency.
Diamonds are not free, however, and gamers have to spend real money to acquire them. But there are various means to top-up Diamonds for free, with Games Kharido being one of the most popular websites. This article provides a step-by-step guide on refilling this currency from this site.
Also read: Total Gaming vs Gyansujan: Who has better stats in Free Fire?
---
Free Fire: A how to on recharging Diamonds from Games Kharido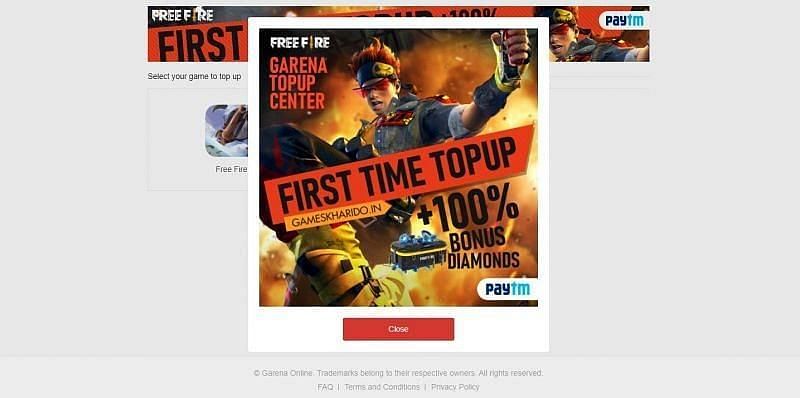 Games Kharido is trusted and used by thousands of players worldwide to purchase Diamonds. This site currently offers users a 100% bonus on the first purchase, and they can follow these steps to top-up:
Step 1: Visit the Games Kharido website here.
Step 2: Next, log in via the Facebook account or using the Free Fire ID.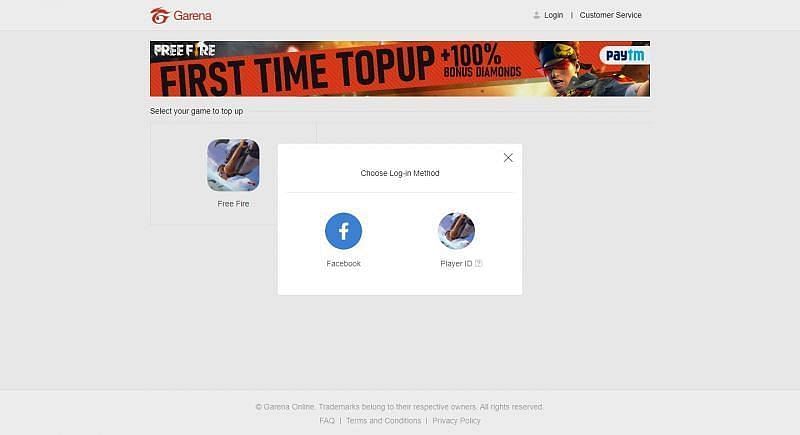 Step 3: Several top-up options appear; select the required amount of Diamonds, and make a successful payment.
Step 4: These Diamonds will then be added to the account.
The following are the payment options available on Games Kharido:
Here are the prices of various Diamonds top-ups available on the site:
INR 40 – 50 Diamonds + 50 
INR 80 – 100 Diamonds + 100
INR 240 – 310 Diamonds + 310
INR 400 – 520 Diamonds + 520 
INR 800 – 1060 Diamonds + 1060
INR 1600 – 2180 Diamonds + 2180
INR 4000 – 5600 Diamonds + 5600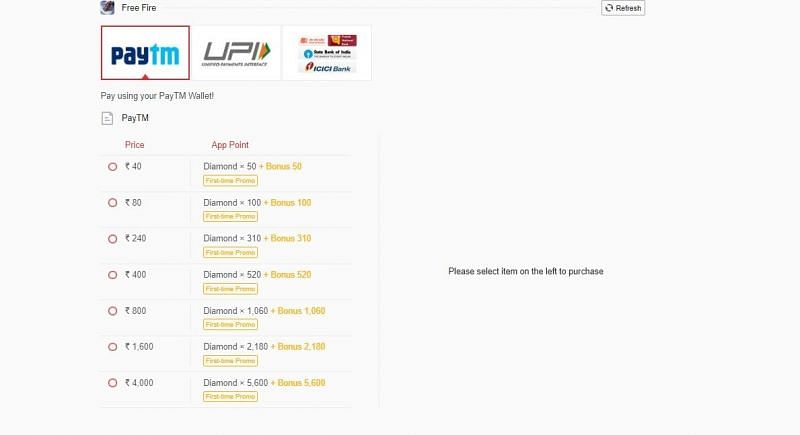 As mentioned earlier, the bonus Diamonds are only on the first top-up.
There are several other sites like Codashop and SEAGM where players can top-up this in-game currency.
Players must also not use any illicit tools like Free Fire Diamond generators as they are illegal. If found guilty, their accounts will be permanently suspended.
Also read: AWM Free Fire: Location, damage, stats, gun skins and more
Note: The article is for players still new to the game, as they often find themselves in need of help regarding certain elements of a game.
Published 05 Oct 2020, 14:42 IST
var fbPixelFired = false;
document.addEventListener("scroll", function() { loadFBPixel() });
document.addEventListener("mousemove", function() { loadFBPixel() });
function loadFBPixel() {
if(fbPixelFired) {
return;
}
fbPixelFired = true;
!function(f,b,e,v,n,t,s){if(f.fbq)return;n=f.fbq=function(){n.callMethod?
n.callMethod.apply(n,arguments):n.queue.push(arguments)};if(!f._fbq)f._fbq=n;
n.push=n;n.loaded=!0;n.version='2.0′;n.queue=[];t=b.createElement(e);t.async=!0;
t.src=v;s=b.getElementsByTagName(e)[0];s.parentNode.insertBefore(t,s)}(window,
document,'script','https://connect.facebook.net/en_US/fbevents.js');
fbq('init',…



Read More:Source link