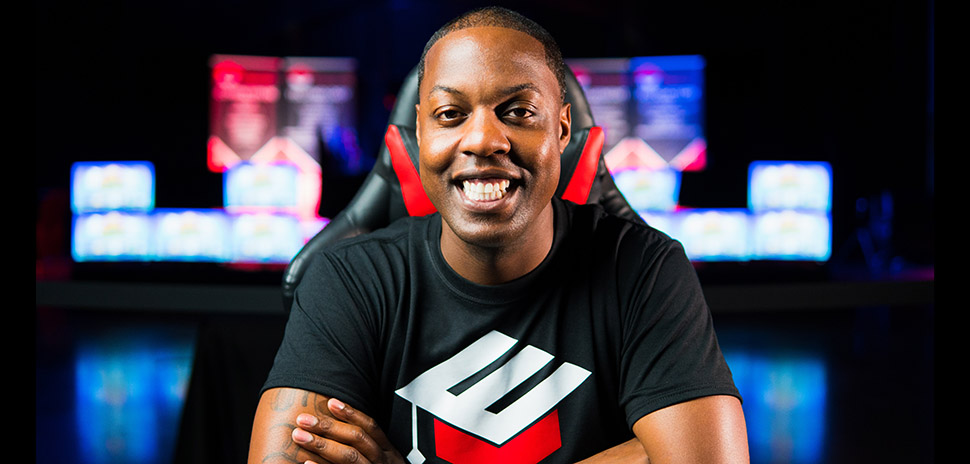 In 2015, Danny Martin co-founded Geekletes, a DeSoto-based esports development environment dedicated to helping gamers go pro. But when the COVID-19 pandemic hit, the esports CEO saw a larger opportunity emerging in the market—the chance to transform his business into a comprehensive online education hub.
What emerged is called Esposure, an esports platform created by and for the competitive gaming community. The pivot means that the team will be more focused on supporting all aspects of esports education, while still providing support for professional gamers.
Esposure describes itself as the intersection of esports and community. As an accredited STEM.org brand, the company aims to be a pathway for those at any level—amateur gamers, interested students, or entrepreneurs—to follow its learn-and-earn model in an ever-expanding industry. It's also available for institutional or academic organizations interested in fundamental esports instruction.
On its site, Esposure hosts masterclasses, enrichment programs, and resources for becoming part of the esports community. The customizable platform allows students to follow their own curriculum in a self-learning or instructor-led format, and be a part of groups enabled with chat and video capabilities. Courses hone in on all facets of the business behind esports: production, marketing, management, and more.
But Martin and his Geekletes team have remained committed to the grassroots authenticity that exists in online gaming. Esports began as a way for young gamers to connect at a time when competitive gaming wasn't yet mainstream, they say—and Esposure can be the new right-of-passage for that user base.
"Our community continues to grow and expand as esports grows right alongside us in both revenue and reach," the team says on its website. "And we are forever humbled by the grind and love for gaming that existed in the 'original' esports arenas—the community LANs—aka our basements."
Geekletes began with Martin's own interest in gaming and passion for the esports industry. He self-funded the company out of his south Dallas home, originally housing it in a repurposed loft in downtown Dallas that featured a photography area, podcast room, gaming arena, and spectator overlook.
But with the high demand in esports, and as Geekletes grew its teams, Martin knew he had to move to a larger space.
Geekletes moved into a 15,300-square-foot headquarters in DeSoto to act as an "incubator" for esports talent. In its heyday, Geekletes provided opportunities for a number of players to enter the professional gaming league with some of the best franchises in the industry.
As COVID continued to rage on, Martin saw that parents worldwide were seeking more diverse virtual education opportunities for their children. He designed…


Read More:Source link