The Esports Integrity Commission announced that it has banned 37 coaches for exploiting the coaching bug. This period ranges from 3.75 to 36 months as part of an investigation into the competitive CS:GO scene. Moreover, the commission hopes to bring an end to the investigation by the end of October. This implies that we will hear again from the commission sometime soon.
ESIC also handed out bans to multiple coaches who weren't previously associated with the scandal. The list includes former NAVI coach Sergey "⁠starix⁠" Ischuk, who, on September 1, revealed that he had known about the bug for "four years, like many other people."
CS:GO coaches under fire
It all started with the temporary banning of Aleksandr "⁠zoneR⁠" Bogatiryev, Ricardo "⁠dead⁠" Sinigaglia and, Nicolai "⁠HUNDEN⁠" Petersen. Michal Slowinski had taken on the initial investigation and pointed out that the bug had been exploited on numerous occasions in the past.
ESIC announces sanctions against 37 individuals in relation to the exploitation of the Spectator Bug.

Only 20% of available data (99,650 demos) has been examined.

ESIC to issue one final report at the end of October to close the investigation. pic.twitter.com/tyduJkVvxo

— ESIC (@ESIC_Official) September 28, 2020
ESIC claims that it skimmed through 20% of the 99,650 demos to get to the bottom of this scandal. And the commission has stated that the demos it has already been through 'likely comprise the most substantial cases of abuse.'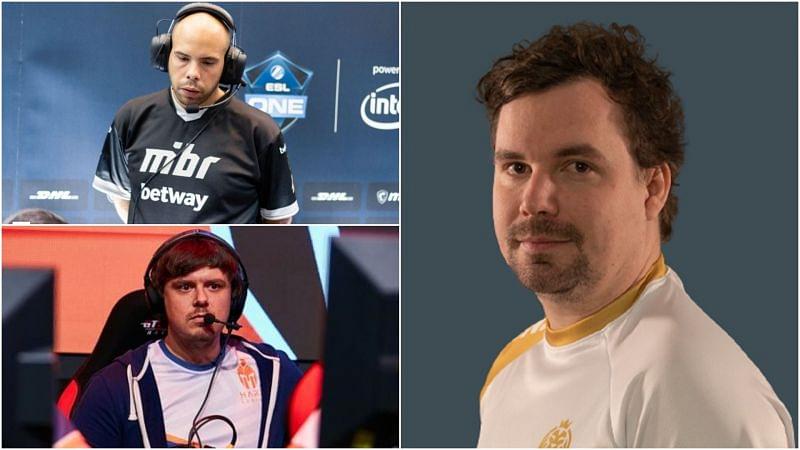 READ MORE– PS5 Users May Require a Regular Reorganization of Storage Drive
Going through such a huge number of demos enabled the commission to identify a pattern of the abuse. It also created a method of sanctioning the coaches. This method emphasizes the number of cases and the number of rounds to come down to a sanctioning period.
However, ESIC has initiated a process of concessions that reduces the sentence of the sanctions. The commission has granted concessions for coaches that either confessed or helped in the investigation. This would give the coaches a chance to redeem themselves once the sanction period is over.
What does this ban mean?
The coaches cannot be present with the team fifteen minutes before the match begins and for the duration of the match. They will also not be able to communicate with the players during the match. This essentially means that a coach serving this ban won't be able to influence any aspect once the match starts.
The ban will be binding on all ESIC members, including ESL, DreamHack, BLAST, and WePlay. More importantly, ESIC has also requested the non-member organizers to respect these sanctions 'or the purpose of protecting the CS:GO esports scene internationally.'
Evidently, ESIC wants CS:GO's competitive integrity to survive this scandal that has tarnished it. The…


Read More:Source link