The virtual reality venue network "Esports Virtual Arenas" organizes leagues and cups for its gamers and showcased them on a fully-branded website including the entire competition data thanks to Toornament solutions.
The French start-up Esports Virtual Arenas (EVA) has revolutionized the video game experience by mixing paintball and virtual reality (VR). This competitive video game of a new kind invites you to wet your jersey through a new esport that takes place on a large 500 m2 platform. With a VR headset on the head and a futuristic weapon in hand, the immersion is instantaneous.
EVA opened their first arena in 2019 and has experienced rapid growth with 23 other venues already inaugurated from France to the United States. EVA offers their gaming communities regular competitions, cups and national leagues.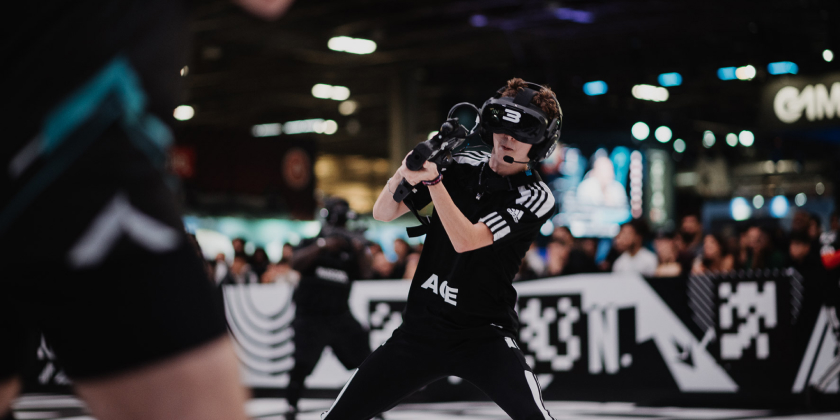 The company has found in Toornament the perfect solutions to easily manage their tournaments and quickly promote them on the internet. Discover through this case study how EVA used Toornament to manage its competitions and edit its own online tournament site in its own branding.
Click to download the case study ⬇️