For 5 years, the French branch of Webedia has relied on Toornament and its competition management tool to organize the famous French Leagues of League of Legends. In parallel, it uses the Toornament API to integrate the results and update them automatically on the official sites.
Over the last 5 years, Webedia has organized 10 seasons of the French League of Legends Division 1 with a record audience in Europe and star teams such as Karmine Corp, Team Vitality, LDLC or BDS. All the results have been brought together on the official LOLLFL.com website, where spectators can also find league news, VODs and partners.
An answer to the diversity of tournament formats
The flexibility of Toornament made it able to adapt to the changing format needed by Webedia over the seasons. If the regular league format has not changed from one season to another, the playoffs phase has changed several times. It went from a Gauntlet format to a bracket in single or double elimination with a staggered arrival of the teams according to their ranking in the regular season.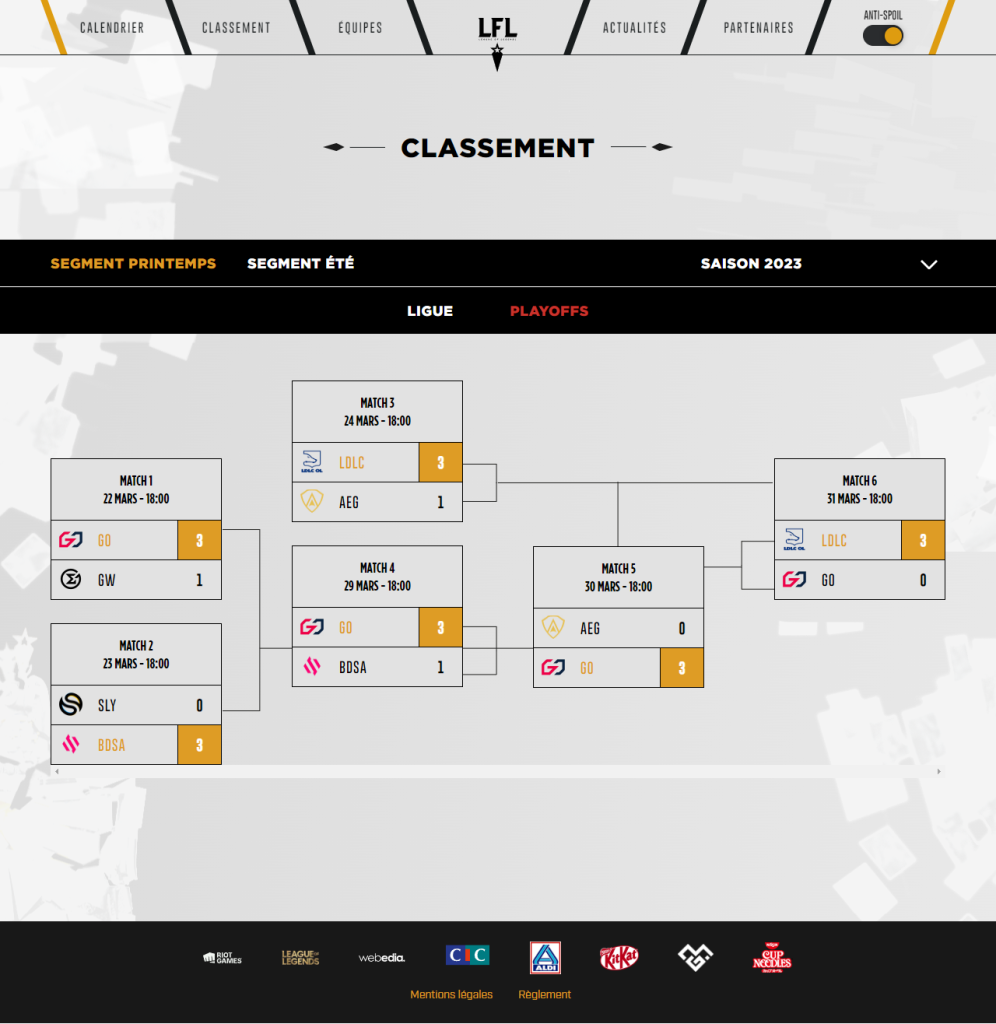 Advanced options in Toornament leagues also allow the organizer to manually define the precise order of matches and tournament days. Thus, Webedia can build its own match schedule according to its needs for storytelling, spectator interest or the organization of offline events such as the LFL Days.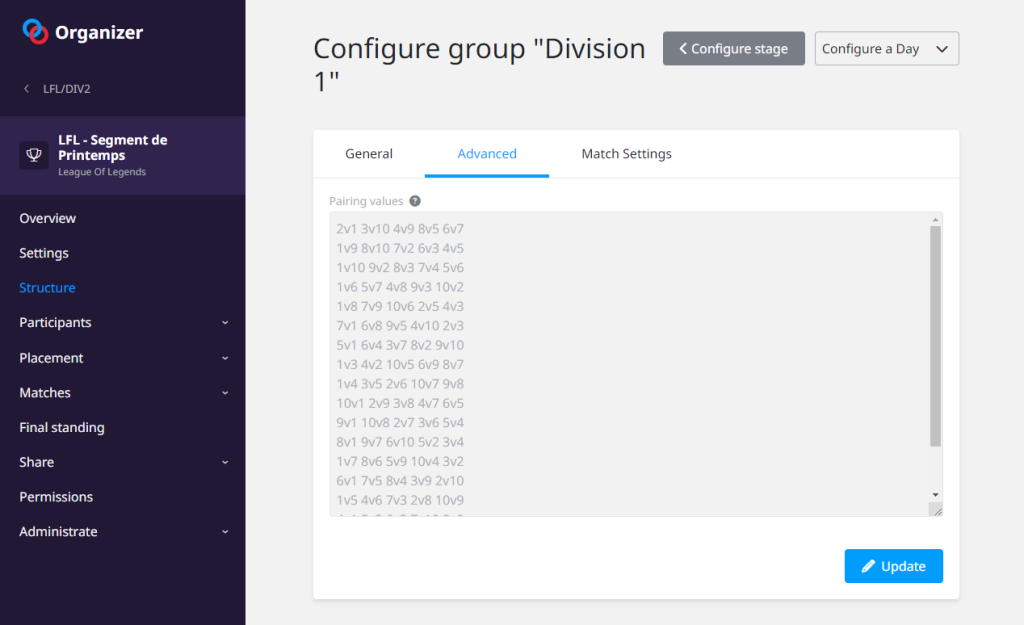 Match order per day of the LFL Spring regular 2023 season
White label integration
The connection with the Toornament APImade it possible to integrate the results of the competition in white-label on the official website. By retrieving the raw data via the API, the developers were able to build their site as desired and display the information automatically updated. The result is a perfect integration to create an environment totally dedicated, in the design of the league.
In the case of the LFL website you can see Toornament data use on several part and pages such as:
The list of participants, each with their own dedicated page including their composition, past results and the schedule of upcoming matches.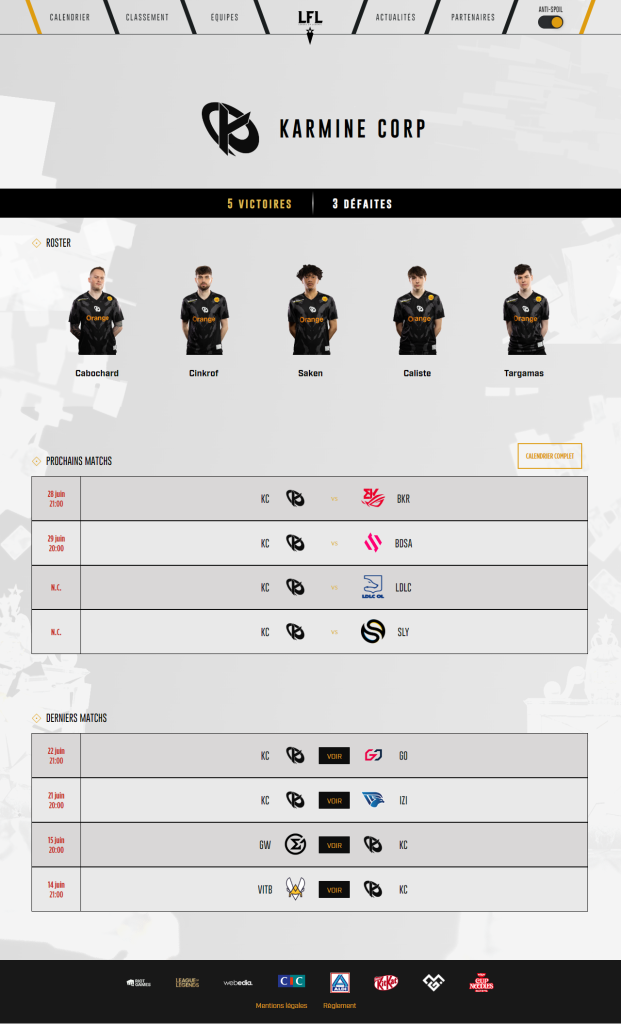 The league ranking of the current season, the previous ones as well as the playoff stages.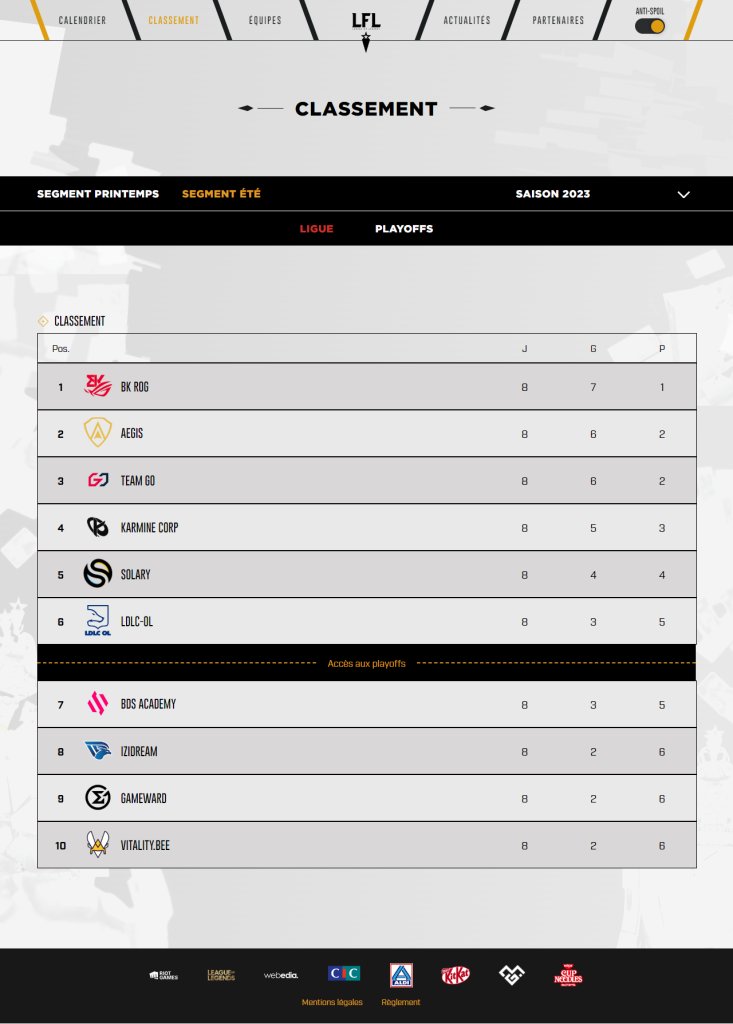 A daily match schedule.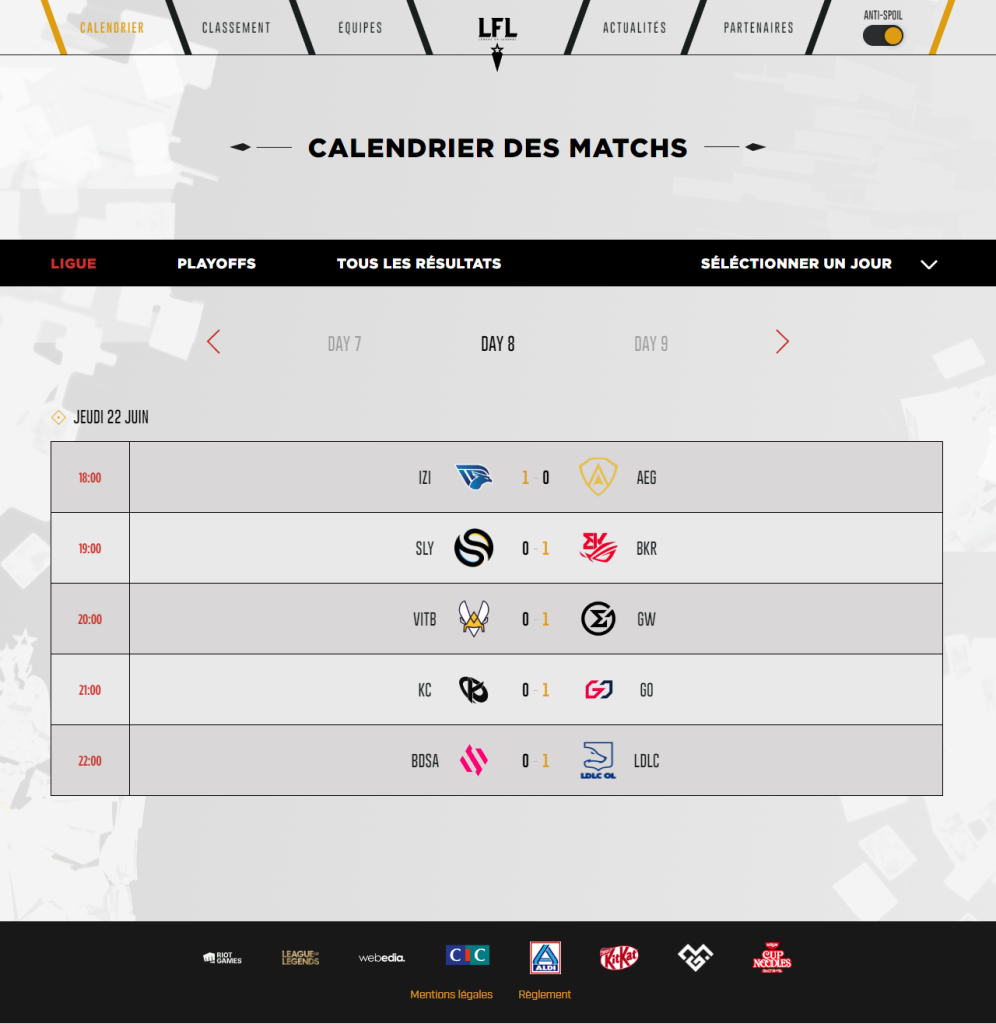 A carousel with the latest and upcoming matches on the homepage.

From Division 1 to Division 2
Thanks to its work with the API on the LFL Division 1 site, Webedia was able to easily create the League's Division 2 website. Its developers were able to concentrate on the creation of a new graphic identity specific to Division 2 and keep the quality standards of its big sister.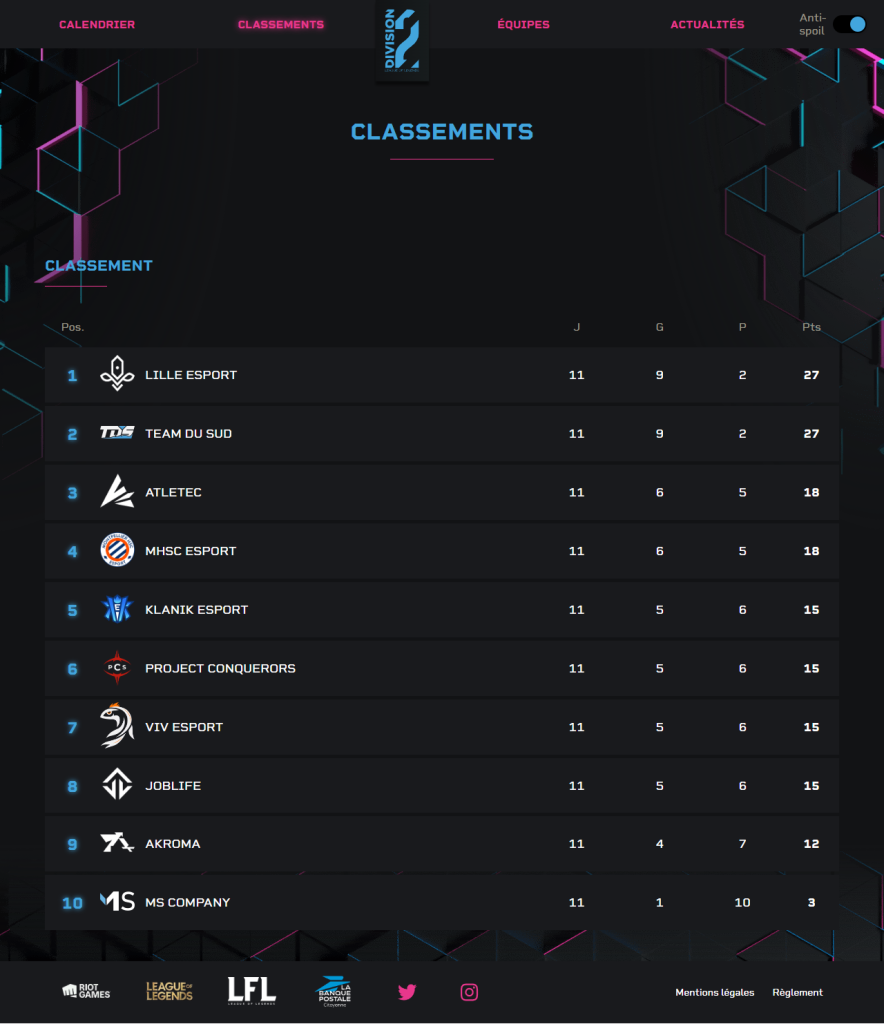 To learn more about the Toornament API visit its dedicated page and our other articles on the subject.