Thanks to Toornament you can now have your own white label tournament platform without having to develop it yourself and go through a long and costly process. To discover in detail the tournament platform possibilities, we offer you an overview of its functionalities through a series of illustrated articles.
Table of content:
Part 1 presents the basic settings to configure your platform as well as the tools to monitor its activity and manage its data.
The data and illustrations below come from one of our tournament platform demo designed by our team.
Click on the illustration to zoom it.
Select the disciplines played on your platform.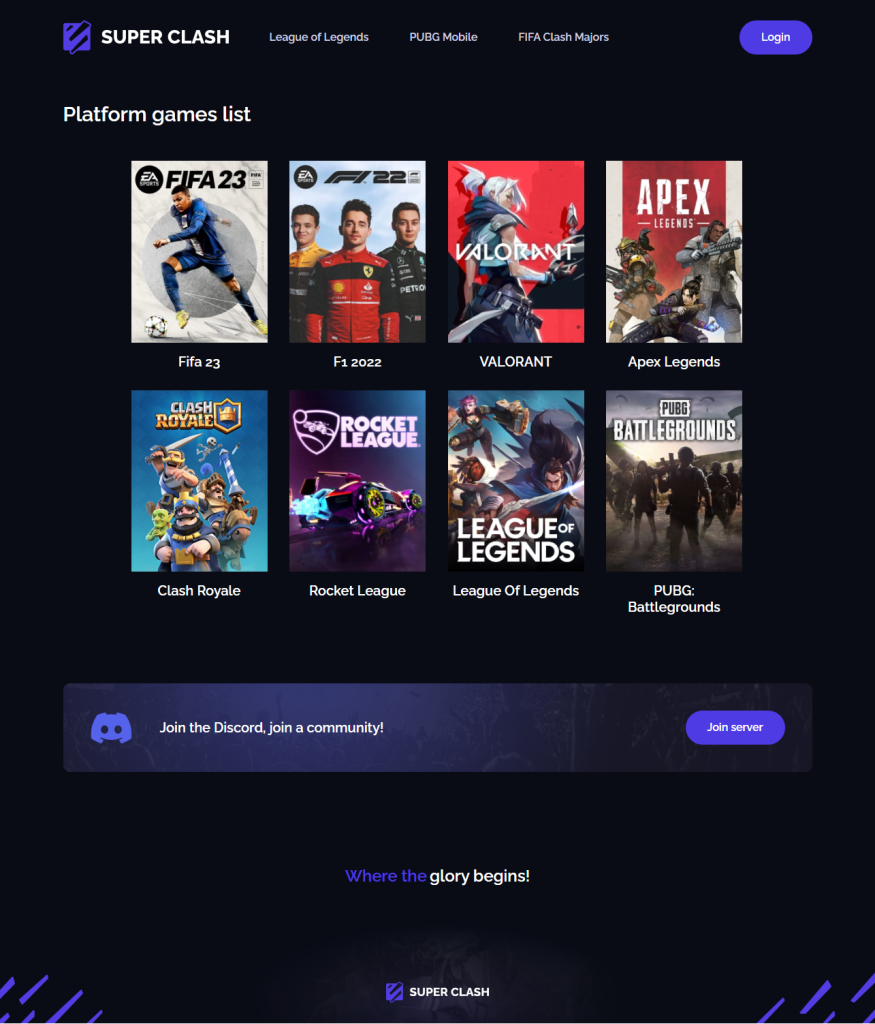 Choose one or more languages in which your platform can be displayed.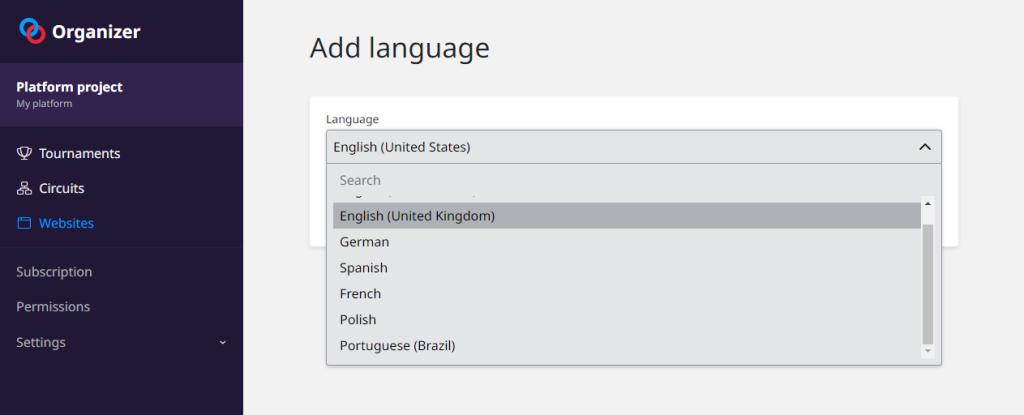 Define the data and fields useful for registering your users on your tournament platform.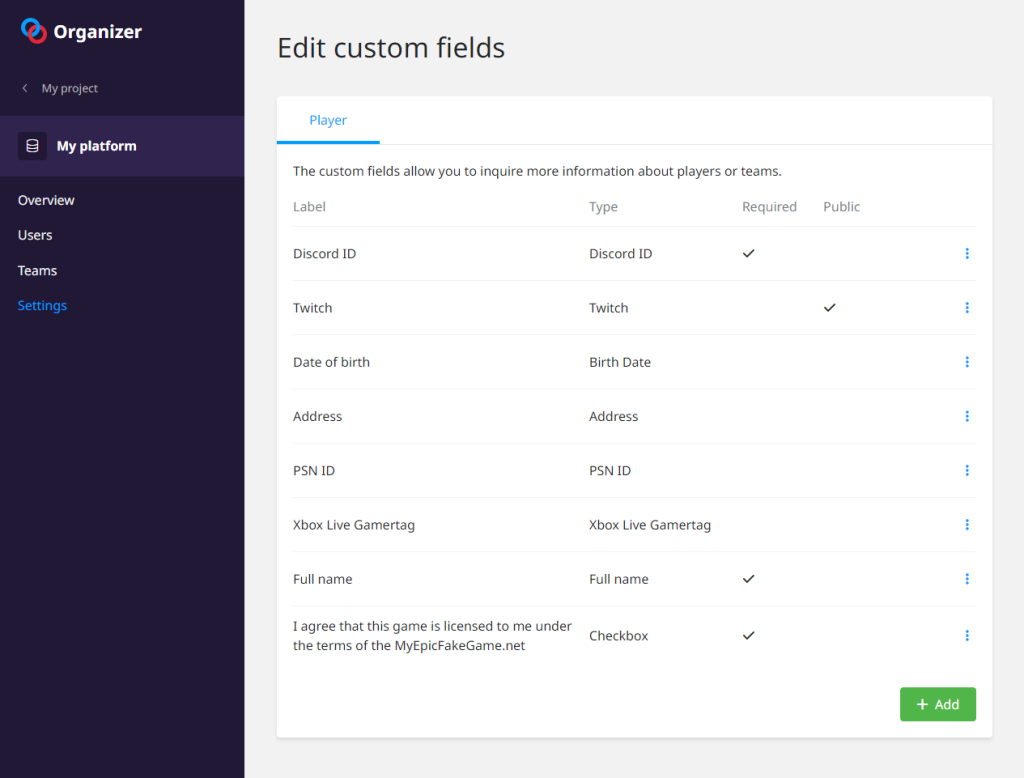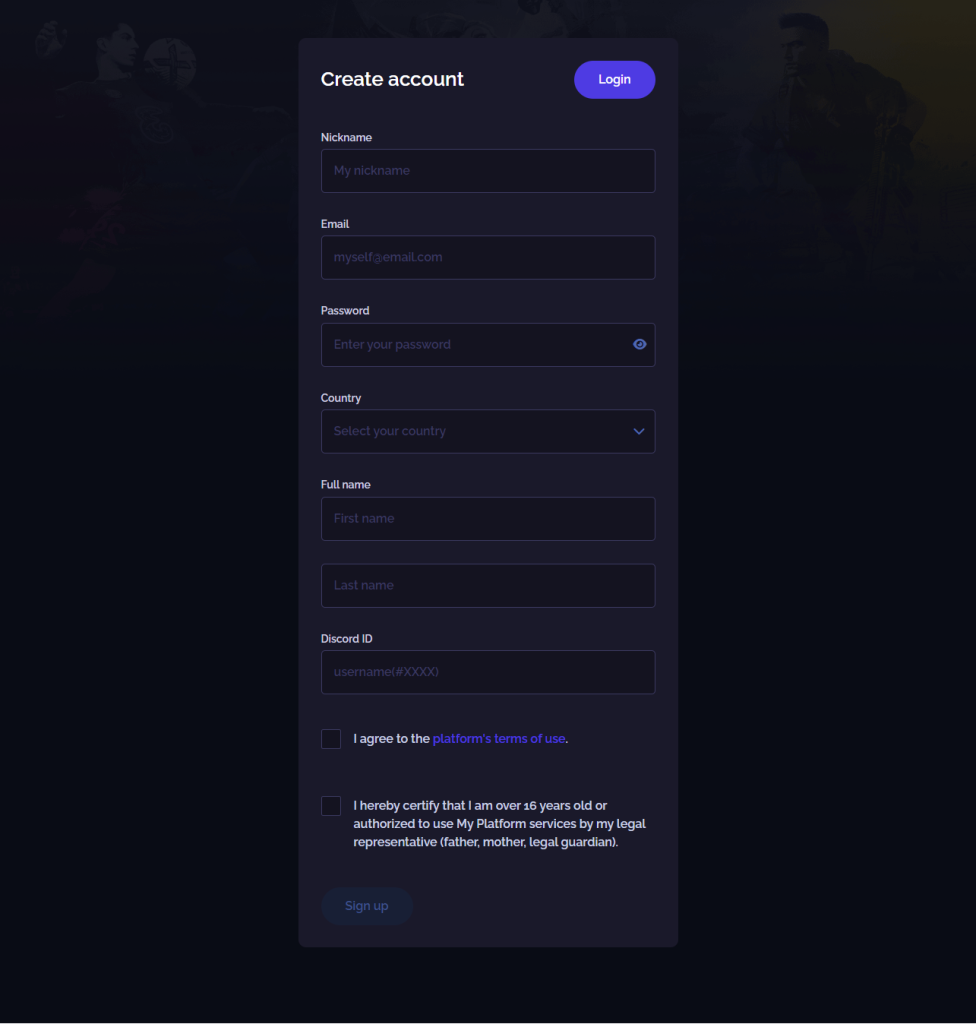 Monitor the activity and data of your platform.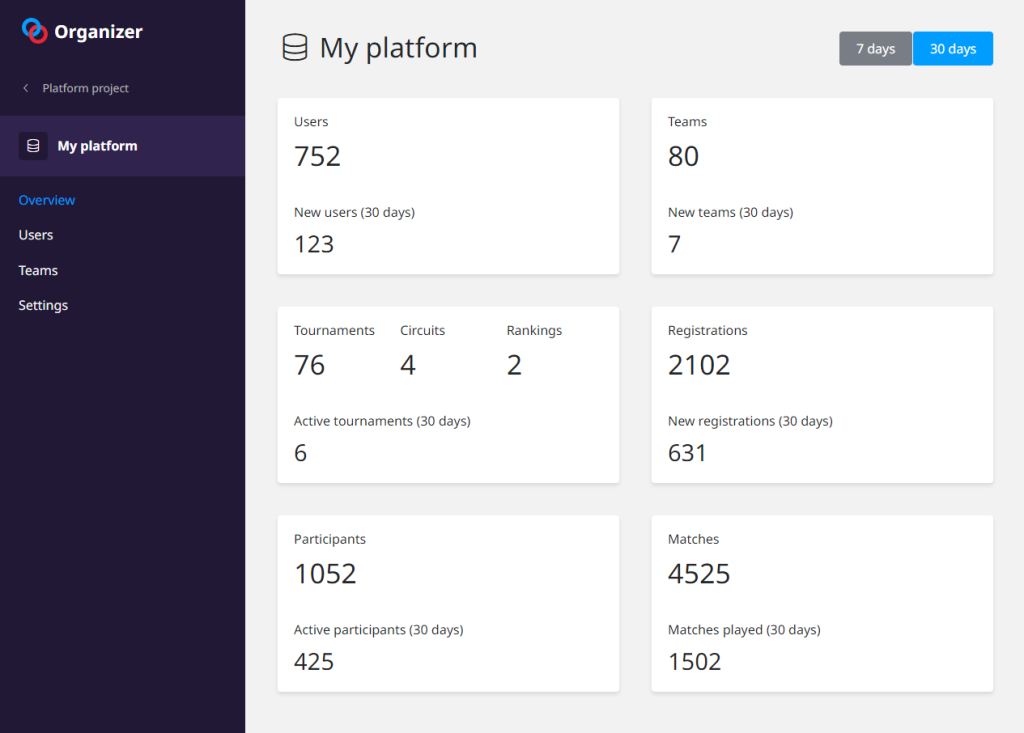 Link your platform to your Google Analytics 4 account to measure and analyze its audience.

Manage the group permissions and access to your platform data of your team or community partners.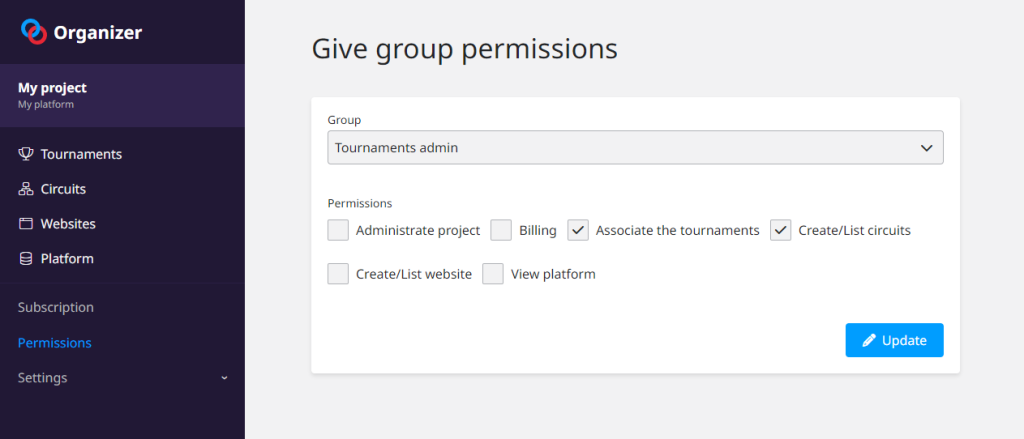 Access, edit or export the list of your users registered from your platform isolated database.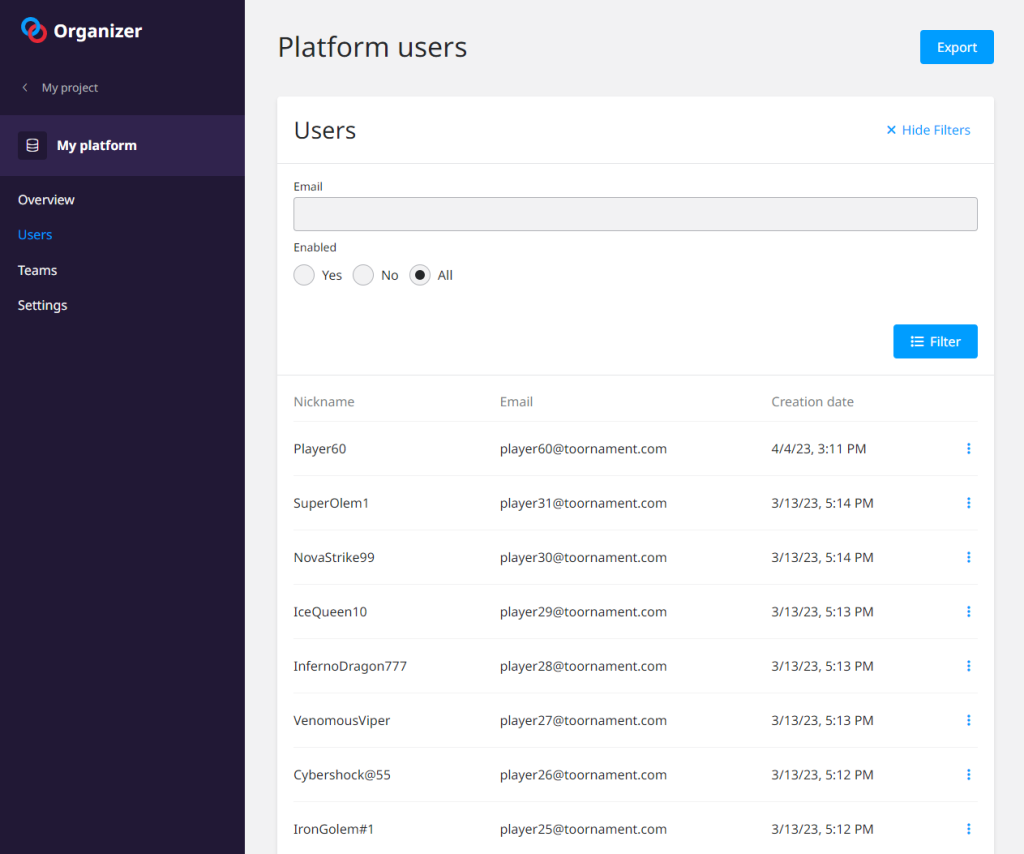 Table of content:
2. Players and teams experience
3. Tournament and competition circuit integration
4. Design and layout of the tournament platform