Toornament makes it accessible to all professional organizers, studios, agencies and brands to create their own white label video game tournaments platform!
Indeed, with the new "Platform" plan, it is possible to generate your own multi-game platform by freeing yourself from a long and costly development process, while keeping control of your brand image and tournament data.
The "Platform" plan brings together all of Toornament's essential tools and services for your gaming projects: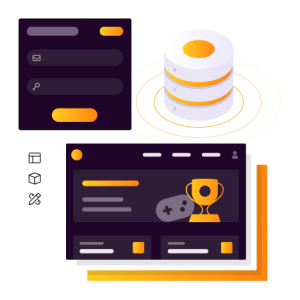 A powerful no-code website builder that offers great creative freedom to create fully integrated experiences for gamers.
The tournament organizer software that makes it possible to organize all types of competitive circuits, leagues, and rankings.
Full control of the data generated by one's competitions, as well as their total independence, from one platform to another.
Project leaders can now develop their presence in gaming, and engage different audiences around impactful video game tournaments.
Learn more about the Platform on its dedicated page, and contact our team to get a demo of the many possibilities of our white label tournament platform.
Example of a tournament platform designed with the Toornament website builder: