As an esports tournament organizer, you usually need to fulfill a set of rules and apply for an authorization with the publisher to be able to organize a competition on a game. In this post, we will see what are the usual restrictions asked by the publishers, and how to request and apply to get a community tournament license.
The first thing to do before pitching your customer with a wonderful esports project is to check if you have the right to use the video game needed. Unlike sports, the medium used for esports tournaments is a video game protected by copyright and a license agreement. And, most of the publishers request organizers to follow a community tournament license to have the right to manage a competition on their games.
What are the community tournament license requirements?
With time, we see recurring requirements requested by the publishers in their community tournament license. Here is a non-exhaustive list of what you can or can not do. We invite you to refer to the games list at the end of the post for more information about each publisher's requirements.
Who can organize a tournament?
As it stands, we have yet to hear about a publisher that strictly forbids the organization of tournaments on its game. As such, private companies, non-profit organizations and individuals usually have the right to do it.
How can I name my tournament and when can I organize it?
This may not be obvious, but you can not name your tournament as you want. Some publishers will restrict the use of some terms such as World Cup, World Championship or Professional League.
Publishers can lock specific dates, so as to not disrupt their own official competition, divide live audiences or conflict with another event.
Who can participate in my tournament? How can I reward the winners?
Sometimes, publishers forbid the professional teams or players to take part in community tournaments. In the same way, there are often restrictions on who is allowed to play in competitions, based on regions, countries or age (the game's age restriction being the most prevalent one).
Most of the time, you also have a limit on what the winners can take home. In case of a cash prize, it is often limited to a maximum of a few thousands dollars.
What sponsors are accepted to finance my event and is a participant fee possible?
You can forget about brands from these markets from the get go: tobacco, alcohol, gambling, betting, NFT, firearms or pornography. Except betting for a few specific cases, all of the others are strictly forbidden by publishers. Moreover, it is sometimes prohibited to organize tournaments on other games at the same time.
The participant registration fee is not allowed by all publishers. Or it may only be allowed for some offline events.
Can I do live stream of my tournament and use the game's visual assets?
Live streaming is a field with few restrictions, fortunately. Still, there are some, such as not streaming on TV or a particular platform, strictly using the game specific spectator mode or mandatory free access to the competition for the viewers.
Finally, publishers can also request you to follow strict guidelines on how to use their game visual assets for your event, website and live stream.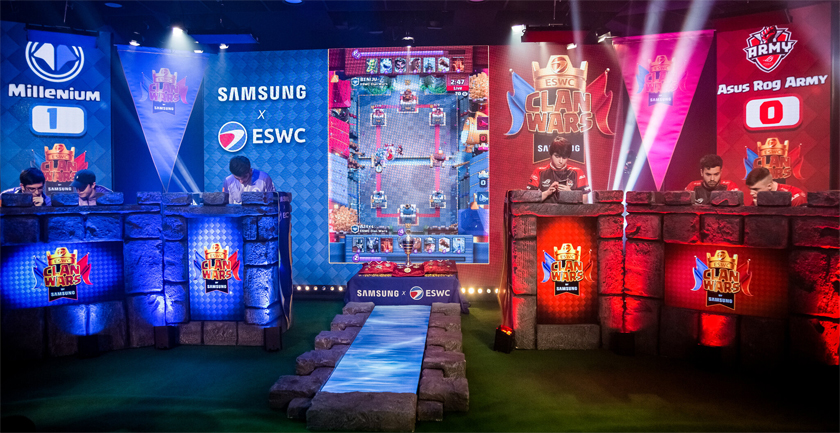 Where to apply for a community tournament license?
PUBLISHER AND GAMES
LICENSE PAGES LINK
Riot Games
League of Legends, Valorant, Teamfight Tactics, Legends of Runeterra, Wild Rift
Link for Europe organizers
Link for North American organizers
Link for Oceanian organizers
Valve
Counter-Strike: Global Offensive, Dota2
Link for all location
Blizzard
Hearthstone, Starcraft 2, Warcraft 3, Heroes of the Storm
Link to community license
Blizzard
Overwatch 1 and 2
Link to community license
EA Sports
FIFA23, NBA2K23, NHL2K3
Link to community license
EA Games
APEX Legends
Link to community guideline
Ubisoft
Rainbow Six Siege
Link to tournament license
Supercell
Clash Royale, Brawl Stars, Clash of Clans
Link to tournament guideline
Krafton
PUBG: Battlegrounds
No public license. Contact your publisher local representative
Krafton
PUBG Mobile
Link to license request form
Epic Games
Fortnite
Link to event license terms
Epic Games
Rocket League
Link to community tournament guidelines
Activision
Call of Duty
Link to event request form
Activision
Call of Duty:Mobile
Link to event request form
XBOX Game Studios
Halo 5
Link to application form
Nintendo
Super Smash Bros Ultimate
Link to community license
Capcom
Street Fighter V
Link to community license
Wizards of the coast
Magic: The Gathering Arena
Link to community tournament guideline
Bandai Namco
Tekken 7, Dragon Ball FighterZ
No public license. Contact your publisher local representative
Garena
Free Fire
No public license. Contact your publisher local representative
Level Infinite
Arena of Valor
No public license. Contact your publisher local representative
Z8Games
CrossFire
No public license. Contact your publisher local representative