2022 was an important step in Toornament's development with the release of a complete offer based on subscription plans. It came with new important features, including the Website Builder and competitive circuit management.
Ever since their release, we have been gathering your feedback on these features. To better answer your needs, we update our subscription plans to make it simpler, more accessible and even more valuable.
Manage all your competitions with the 'Pro' plan
Here comes the 'Pro' plan, to let professionals organize any type of competition, without limits, from a single cup to a multi-tournaments circuit with seasons and regions.
Available at 79€ per month, the 'Pro' plan contains what was previously included in the 'Starter' plan, on top of the following new features :
multi-tournament circuit management

tournament classification with seasons, regions and tiers

circuit leaderboards based on multiple tournaments

basic white-label widget embeds
Create your white-label competition website with the 'Site' plan
The new 'Site' plan lets you organize your competition and generate a dedicated website with your custom domain name. Thanks to the Website Builder, you will be able to entirely and quickly customize the website to match your visual identity.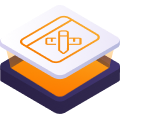 Thus, for only 199€ per month, the 'Site' plan gives you access to the features of the 'Pro' plan, and tools to quickly launch your white-label competition website.
Develop your custom solutions with the 'API' plan
The 'API' plan still allows you to access all of the Toornament technology features, to develop your custom solutions on top of it. Here are some examples: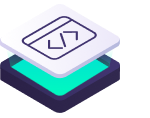 creating a custom registration process

automating tournament creation

integrating competitive data onto an existing website

developing a white-label esports platform

scale-up an existing esports platform
What about the previous plans?
No worries! If you are currently subscribed to a 'Starter', 'Tourney' or 'Series' plan, you can continue using them and their features as previously. If you are on a monthly subscription, you may also stop your current plan to switch to a new 'Pro' or 'Site' one.
Finally, the free access to the Toornament software still lets you try the features at will, and handle your amateur tournaments.
Find the complete list of features in our 'Free', 'Pro', 'Site' and 'API' plans on the dedicated pricing page.