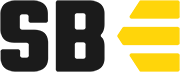 This article is brought to you by StatBanana, the best Dota 2 strategy tool.
---
The debut esports focused documentary from the Red Bull Media House that released today follows the OG Dota 2 team as they completely turn a season that nearly saw the end of the team, into a win at The International 2018. Against the Odds documents the history, turmoil, and eventual history-making run of OG with interviews with the entire team, its staff, and other Dota 2 experts. 
The Red Bull media team is known for creating films that focus on telling stories about the lesser-known aspects of culture, lifestyle, sports, and now esports. This documentary isn't just about Dota 2 and OG winning TI8, it is also meant to show just how important human interaction is in esports. 
Before the documentary was officially released, Dot Esports was able to talk with Aaron Saffa, the founder of 705 Hollywood, GrizzlyMug, the director of the film, and John Dorsey, the executive producer. The interview covered just what it takes to make a documentary like this, the unique aspects of documenting esports, and the impact this film could make once released. 
As Red Bull's first esports documentary, this goes into the entire story of OG as a franchise and details just how the team was formed and how they could never quite make that jump to the next level. What was the one aspect of this documentary that you really wanted to focus down on?
GrizzlyMug: I think when most people think of OG they thing of [Johan "N0tail " Sundstein] and [Tal "Fly " Aizik] and I mean of course they started OG so that makes a lot of sense. Of course, that relationship between the two being what it was is also pretty unique, but when you dig into the history of OG and the players you realize that [Sébastien "Ceb " Debs] was there from almost the beginning as well. I think what was the most interesting to me wasn't just how the relationships between N0tail and Fly developed but just the relationship between all the players. 
I think it would have been very easy to focus on N0tail and Fly because it makes an easy bite to talk about. But all of the relationships on the team interested me. Especially when [Anathan "Ana " Pham] joined because I think we can all relate to him since he came in with less experience than the others had, I feel like that made him a lot more relatable as a part of the story. 
Red Bull has done a lot of work with interesting topics before, Playing it Old School immediately comes to mind as something that was unique and out of the norm. What made this story about OG a good pick for a documentary and was there a significant screening process beforehand?
Aaron: Speaking to what makes a story great, whether it be esports or something else, it has to be inspiring at its core. This was a truly inspiring story, it is the ultimate Cinderella story in esports, but…


Read More:Source link