Nowadays, there are many hobbies that didn't exist 20 years ago. Even though gaming was also popular in the 90s, people usually played for fun. Many gamers play casually even today, but you can also find many people who do this for a living.
The fact that you can earn a lot of money by playing computer games is mind-blowing even today. If you take a look at some of the most popular games in the world (which are considered an eSport), you will notice that the best gamers have won millions of dollars in the last couple of years.
That's why it should come as a surprise that many bookmakers decided to include various computer and mobile games into their sportsbook. Even though betting on eSports is still not as popular as punting on football, tennis, or basketball, this is prone to change sooner or later.
Luckily, there are many websites today where you will find a decent selection of games. In fact, you can check these bookies for esports, and you will see some betting operators have loads of options to choose from. Unfortunately, wagering on some of them is not as easy as it might seem, which is why we've decided to point out two eSports titles that you should be careful with.
StarCraft II
The first game on this list is one of the last RTS eSports in the world. StarCraft II is a fantastic game to watch because the best players can do as much as 400 APM (actions per minute), which is absolutely insane.
Despite being fun, SC II is not the best betting option for those who don't have any previous betting experience. Of course, you can always place a 1×2 bet, but the whole point of betting on eSports is to take advantage of the exclusive markets available for each title. Needless to say, you won't be able to do that here unless you understand how the game works.
Dota 2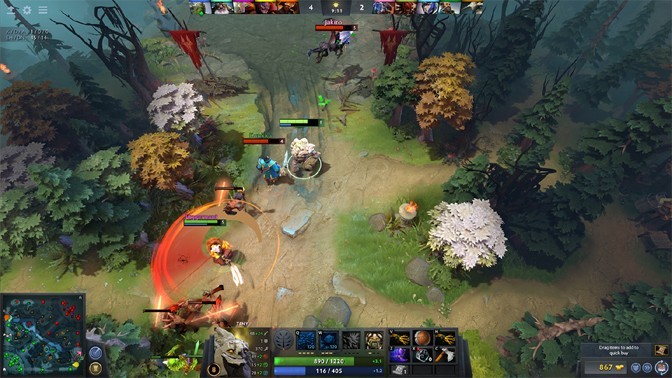 The next game on our list is the biggest eSport in terms of prize money due to tournaments like The International, which reach over $40,000,000. Dota 2 is a multiplayer online battle arena (MOBA), where two teams consisting of five players pick five heroes.
It might seem easy, but when you discover that there are more than 120 heroes and 200 items, you will quickly realize that betting on this game is complicated. What's more, Dota 2 is famous for being one of the games where the losing team can easily make a comeback, making it even more unpredictable.
Honorable mentions
Besides Dota 2 and SC II, we think that League of Legends also deserves to be on this list. It is similar to Dota, which means you need to have a solid understanding of the game before placing a bet.
Before we wrap up this article, we'd like to point out that the other eSports that are not on this list are also tricky, but they are just easier to learn than those we've included here. So, regardless if you like CS: GO, Overwatch, or FIFA, make sure you read some information about them.


Read More:Source link