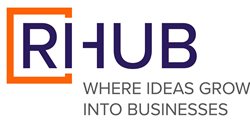 PROVIDENCE, R.I. (PRWEB)
November 19, 2020
RIHub, the central network connector and incubator for entrepreneurs and startups in Rhode Island, is hosting its second annual Rhode Island Startup Weekend starting Friday, November 20, 2020. During the two-day event, groups of entrepreneurs, investors, local companies and startup enthusiasts will connect to celebrate the RI innovation ecosystem. The free, virtual event will focus on the theme "Launch Your Future." Rhode Island Startup Day was first launched in 2019 by the Rhode Island Coalition of Entrepreneurs (RICE), which is now part of RIHub.
Startup Weekend will kick off Friday evening with an online eSports event where attendees can watch gamers compete worldwide and have the chance to donate to the Rhode Island Food Bank. Saturday will feature several business and technology tracks, a venture capital roundtable, and more. A welcome from Governor Gina Raimondo along with Jay Bellissimo, IBM's GM for Public Sector and Federal Markets in North America and Hope Hopkins, MassChallenge's Managing Director will launch Saturday's events with an open discussion on the current startup environment in Rhode Island.
"RIHub has transformed what RICE had started as a humble one-day event. This year's Startup Weekend is far richer in content and has pulled some very impressive speakers. And in keeping with RICE's goals of serving entrepreneurs, the Startup Showcase and Calamari Tank will prominently feature some of the best Rhode Island has to offer," said Pat Sabatino, Founder & CEO Datarista."Despite having to go virtual for 2020, there is no doubt that this event will far surpass the inaugural event in attendees, content and overall satisfaction."
Attendees can look forward to:

A diverse and inclusive community of local entrepreneurs, mentors, investors, educators, students, support organizations, and more
Technology and business tracks covering topics such as funding, attracting and attaining customers, hiring and marketing
RI startup showcase giving attendees an opportunity to learn about and connect with some of the most exciting startups and entrepreneurs emerging in the Ocean State
Fun live events like the "Calamari Tank," Rhode Island's version of Shark Tank
Flexible, 100% online delivery of content, speakers, conversations, and events, which attendees can pop in and pop out as much as they'd like
Registration for the event can be found here.
Since RIHub's official launch in September 2020, the organization has seen great success across their startup-centric program offerings. Most recently, RIHub announced their Bridge to Israel Program, as well a nearly 50% growth in its Venture…


Read More:Source link